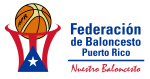 A total of 41 players will be gathered by the Puerto Rico national team coach Manolo Cintrón next Monday to start preparing the Americas Championship. The "Boricuas" expect to return to major international tournaments, i.e., qualify for the 2010 World Championship, after failing the Beijing Olympics. The team will play friendlies against the Dominican Republic, Mexico, Brazil and Argentina, among others.
Puerto Rico is the host of the tournament
and will play in group B along with Mexico, Uruguay, Canada and the US Virgin Islands.
(Um total de 41 jogadores serão reunidos pelo seleccionador porto-riquenho Manolo Cintrón na próxima segunda-feira, de modo a iniciar a preparação para o Campeonato das Américas. Os "boricuas" esperam regressar a um grande torneio internacional, ou seja, obter a qualificação para o Campeonato do Mundo de 2010, após terem falhado os Jogos Olímpicos de Pequim. A selecção disputará amigáveis contra a República Dominicana, México, Brasil e Argentina, entre outras equipas.
Porto Rico é o país anfitrião do torneio
e irá jogar enquadrado no grupo B, juntamente com México, Uruguai, Canadá e Ilhas Virgens Americanas. )
Carlos Arroyo
José Juan Barea
Miguel Alí Berdiel
Filiberto Rivera
Christian Dalmau
Andrés Rodríguez
Kevin Hamilton
Carlos Rivera
Larry Ayuso
David Huertas
Jesse Pellot-Rosa
Javier Mojica
Rick Apodaca
Mike Rosario
Paul Graham
David Cortés
Guillermo Díaz
James Life Flores
Alejandro Carmona
Ángel Daniel Vassallo
Carmelo Antrone Lee
Ángel "Buster" Figueroa
Sammy Villegas
Joel Jones Camacho
Alex Galindo
Gabriel "Pirulo" Colón
Ángelo Reyes
Ricky Sánchez
Ángel "Piwi" Colón
Nathan Peavy
Manuel De Jesús
Iván López
Ramón Clemente
Carlos "Yao" López
Peter John Ramos
Daniel Santiago
Luis Villafañe
Manuel Narváez
Alphonse Dyer
Luis Colón
Victor Dávila
Source (Fonte):
fiba.com