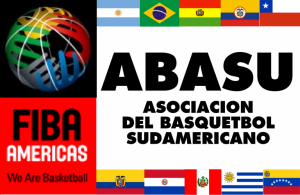 The 12 clubs which will play the South American League next season have been made known. The first stage of the competition will be played in Argentina and Brazil and will be composed by three groups. Action will start in mid October with games between teams of the group A. The second stage will gather the champions of the three groups and the best second-placed team.
Flamengo is currently the champion of the tournament.
(Foram tornados públicos os 12 clubes que irão disputar a Liga Sul-Americana na próxima temporada. A primeira fase da liga será jogada na Argentina e no Brasil, sendo composta por três grupos. A competição terá início em meados de Outubro com jogos entre as equipas do grupo A. A segunda fase irá reunir os campeões dos três grupos e o melhor segundo classificado.
O Flamengo é actualmente o campeão do torneio.)
GROUP (GRUPO) A
Libertad (Par)
Universo Brasília (Bra)
Universidad Concepción (Chi)
Centro Juventud Sionista (Arg)
GROUP (GRUPO) B
Minas (Bra)
Biguá (Uru)
Libertad Sunchales (Arg)
Bolivia champion (Campeão da Bolívia)
GROUP (GRUPO) C
Quimsa (Arg)
Flamengo (Bra)
Defensor Sporting (Uru)
ESPE (Ecu)
Source (Fonte):
cbb.com.br