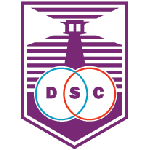 Defensor Sporting claimed the second LUB title in their history on Tuesday. The Montevideo team swept Malvín, winning the third game of the playoff finals 108 to 107 in overtime and
succeeding Biguá
.
Defensor's captain Diego Castrillón was the hero of the game as he scored the winning three-pointer with 10 seconds to go. Robby Collum, who had set a finals record of 43 points in game 1, led the champions with 27 points, eight assists and five rebounds, followed by Federico Álvarez (five boards) and Diego González with 17 points apiece. For Malvín the best on court and topscorer of the game was Torraye Braggs who barely missed a triple-double with 35 points, nine rebounds and eight assists, while Fernando Martínez added 19 points and seven assists and Brian Laing netted 17 points.
(O Defensor Sporting arrecadou, na terça-feira, o segundo título da LUB na sua história,
sucedendo ao Biguá
. A equipa de Montevideu venceu todos os encontros das finais dos "playoffs", batendo o Malvín no terceiro jogo por 108-107, após prolongamento.
O capitão do Defensor, Diego Castrillón, foi o herói do encontro, ao marcar o triplo da vitória com 10 segundos para o fim da partida. Robby Collum, que tinha estabelecido um recorde nas finais ao marcar 43 pontos no primeiro jogo, comandou o campeão com 27 pontos, oito assistências e cinco ressaltos, seguido de Federico Álvarez (cinco ressaltos) e Diego González com 17 pontos cada. Do lado do Malvín, o melhor em campo e o melhor marcador do jogo foi Torraye Braggs, que falhou por pouco um triplo-duplo com 35 pontos, nove ressaltos e oito assistências, enquanto que Fernando Martínez acrescentou 19 pontos e sete assistências e Brian Laing encestou 17 pontos.)
Source (Fonte):
basketdigital.com